Highway Design & Construction Supervision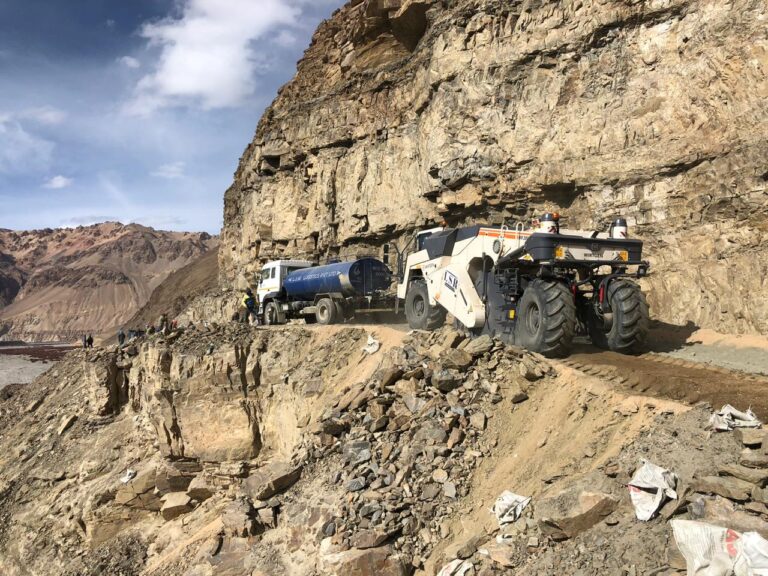 Developing Roads of Success and Trust!
LSR LOGISTICS PVT LTD, established in 2005, is one of the leading and most reliable Road Construction & Infrastructure Development Company in North India. The Chandigarh based company with a cynosure on providing high quality services, leaves no stone unturned and specializes in excavations, border roads construction, highways and infrastructure. Behind our commitment to superior quality is a stalwart team that provides highly skilled manpower and superior technical backup because each plays an integral role in the company.
At LSR LOGISTICS PVT LTD. we strive for excellence to build durable relationships with our esteemed clients, stakeholders, contractors and project owners. LSR has an extensive experience in working directly with government and public sector. We take pride in operating with nobility even in the complex environment, irrespective of the harsh weather conditions.
LSR's substantial fleet of construction equipment includes Recyclers, Stabilizers, Excavators, dump trucks, dozers, shovels, milling machine, backhoe loaders, asphalt pavers, steel and pneumatic-tired rollers and other machinery. Armed with ardour and cutting edge technology LSR undertakes each project by acute precision.
A wonderful serenity has taken possession of my entire soul, like these sweet mornings of spring which I enjoy with my whole heart.